Steward Health Care Begins Demolition of Old Norwood Hospital Building
Once finished, the rebuilt facility will be the area's first newly constructed hospital in over 25 years
Norwood, MA (June 24, 2022) – Today, after securing foundation and demolition permits, work began on the new Norwood Hospital with site excavation and demolition of the old physical structure. The Norwood Hospital building was temporarily closed due to a catastrophic flood and storm event. After months of internal demolition, this step brings Steward Health Care closer to completing the area's first newly constructed hospital in over 25 years. In total, the project investment will bring hundreds of millions of dollars to the area and support over 4,000 jobs in the greater Norwood region.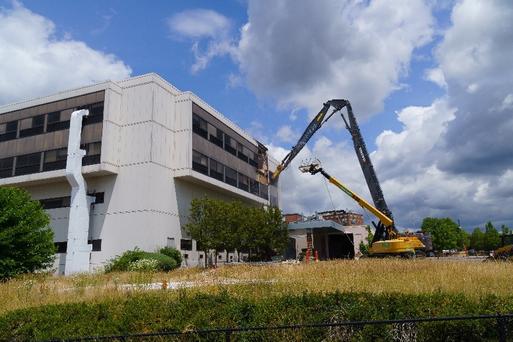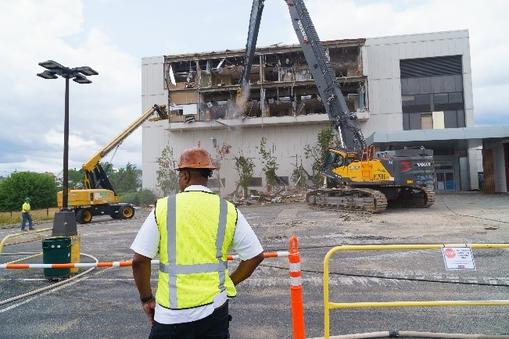 "We continue to make progress in constructing a new state-of-the-art facility to bring world-class care to the Norwood community," said Salvatore Perla, DrPH, President of Norwood Hospital. "I am grateful for the continued partnership and engagement with elected leaders who have helped keep this project moving. We're especially thankful for the efforts of State Senator Mike Rush, State Representative John Rogers, and all of Norwood's local officials. We're looking forward to its doors opening and providing high-quality, patient-centered care to our neighbors once again." 
The new facility will encompass more than 400,000 square feet of clinical and administrative space. It will include emergency services, 10 operating rooms, a regional STEMI Center with state-of-the-art cardiac catheterization labs, advanced diagnostic imaging services, and outpatient services that include breast care, gynecology, gastroenterology, neurology, advanced orthopedic services including spine care, and nutrition and weight loss programs, among others.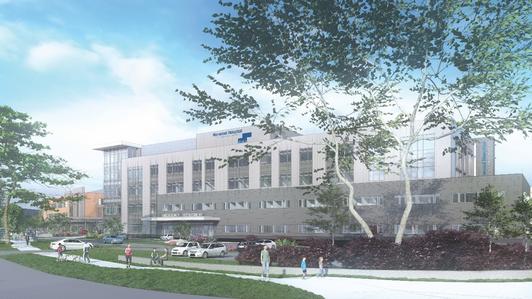 Architectural rendering as of November 2021 reflects Steward Health Care's
current vision for the new state-of-the-art hospital in Norwood, Massachusetts.
###
Contact: Sean Manning | [email protected] | 440-840-9707
About Norwood Hospital
The new Norwood Hospital facility will be the area's first newly constructed hospital in over 25 years. With a state-of-the-art building, Norwood Hospital will double down on its century-long commitment to providing high-quality, patient-centered care right in the Norwood community's backyard. The current facility is temporarily closed due to catastrophic flood and storm event but continues to offer services to the community including diagnostic imaging, mammograms, comprehensive cancer care, outpatient specialist and primary care telehealth and in-person visits and outpatient sleep testing. In addition, Norwood Hospital recently opened a new outpatient physical and occupational program, Norwood Performance Therapy, located on Rte. 1 in Norwood. For more information visit us at www.norwood-hospital.org/outpatient.
About Steward Health Care
Nearly a decade ago, Steward Health Care System emerged as a different kind of health care company designed to usher in a new era of wellness. One that provides our patients better, more proactive care at a sustainable cost, our providers unrivaled coordination of care, and our communities greater prosperity and stability. 
As the country's largest physician-led, tax paying, integrated health care system, our doctors can be certain that we share their interests and those of their patients. Together we are on a mission to revolutionize the way health care is delivered - creating healthier lives, thriving communities and a better world. 
Steward is among the nation's largest and most successful accountable care organizations (ACO), with more than 5,500 providers and 43,000 health care professionals who care for 12.3 million patients a year through a closely integrated network of hospitals, multispecialty medical groups, urgent care centers, skilled nursing facilities and behavioral health centers.  
Based in Dallas, Steward currently operates 39 hospitals across Arizona, Arkansas, Florida, Louisiana, Massachusetts, Ohio, Pennsylvania, Texas and Utah.
For more information, visit www.steward.org.