Medical Oncology & Hematology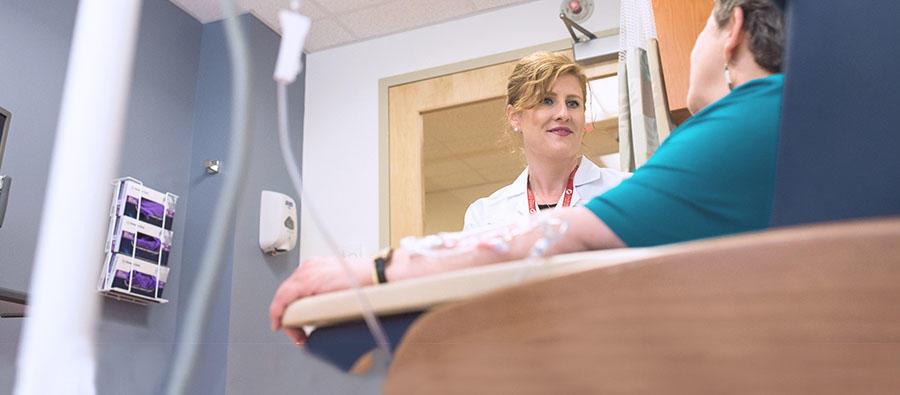 We are here to help you find what you need.
Norwood Hospital's Cancer Center at Foxboro provides local access to leading board-certified oncologists and hematologists, as well as highly skilled radiologists, surgeons, pathologists, nurses, therapists, dietitians, and other support staff dedicated to treating cancer patients.
Our cancer care team provides the highest level of clinical expertise in preventing, diagnosing and treating all types of cancer, in a compassionate and warm environment. As a community hospital, we offer a highly personalized approach to care.
Our cancer care services include:
Outpatient chemotherapy clinic and radiation therapy with oncology-certified nurses
Advanced surgical services
Comprehensive laboratory and radiology services
Clinical research trials 
Education and support groups
Norwood Hospital's Center is certified by the American College of Surgeons Commission as a Comprehensive Community Cancer Program and accredited by the American College of Radiology in mammography. Both of these distinctions are awarded to facilities that commit to providing the best in diagnosis and treatment of cancer.
Resources
2018 Cancer Care Report

2018 Cancer Care Report to the Community: Breast Cancer Site Specific Study by Jonathan Croopnick, MD, Chief, Oncology/Hematology, Norwood Hospital Medical Director, Cancer Center at Foxboro