Norwood Performance Therapy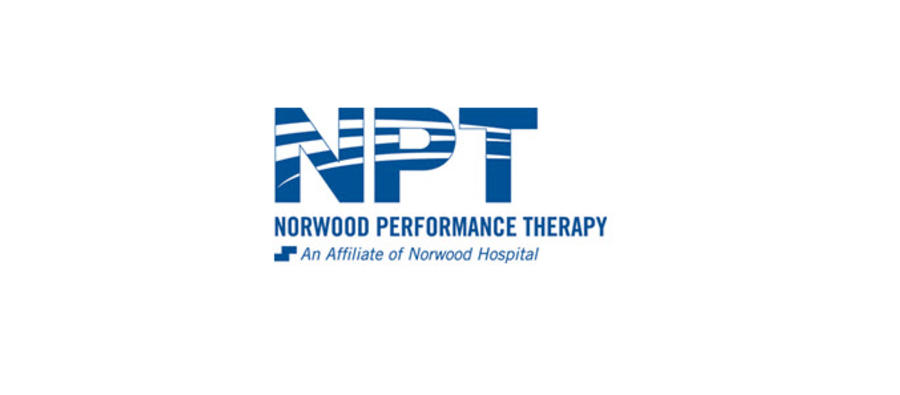 We offer a full range of outpatient rehabilitation services including physical therapy, occupational therapy and speech-language pathology and offer one of the region's only on-site aquatic therapy programs.
Whether you are recovering from a sports or other orthopedic injury or surgery, have needs related to a neurological condition, or have an issue affecting your work and/or daily quality of life, Norwood Performance Therapy's team of physical, occupational and speech therapists therapists are here to help you return to doing the activities you enjoy by regaining mobility and function and decreasing or eliminating pain. Our team of physical and occupational therapists collaborate closely with your referring physician.
Learn More About Norwood Performance Therapy
Learn More About Our Approach and Philosophy with Physical Therapy Supervisor James Green, PT, DPT
Norwood Performance Therapy – New State-of-the-Art Facility
All of our services are provided in a state-of-the-art, newly-constructed facility in Norwood complete with a special sport floor, private treatment rooms and equipped with the latest equipment, including the HydroWorx 350 Pool with Treadmill for aquatic therapy, VIVE Virtual Reality therapy system, Keiser Functional Trainer, Sci-Fit Recumbent Stepper, Total Gym and kettle bells.
Rehabilitation Services
Our specialty programs include:
Aquatic therapy with the HydroWorx 350 Pool and Treadmill
Occupational therapy
Pelvic Floor therapy
Hand and upper extremity therapy
Total joint (revision or replacement) rehabilitation
Spine rehabilitation
Balance training
Sports injury prevention and management
Instrument-assisted soft tissue massage
Strength training and conditioning
Kinesiotaping
VIVE Virtual Reality therapy system
Functional Movement Screening (FMS) system
 
About Aquatic Therapy
Norwood Performance Therapy features on-site aquatic therapy capabilities with the HydroWorx 350 Pool and Treadmill. The HydroWorx pool is designed to help patients safely accelerate rehabilitation with less pain. The HydroWorx underwater treadmill is integrated seamlessly into the pool floor and takes advantage of the body's buoyancy in water and can reduce the amount of body weight during a physical therapy session. This, in conjunction with therapeutic warm water, can allow for decreased joint compression and pain.
For aquatic therapy appointments, private changing and lockers are available. All patients should bring a towel and wear appropriate bathing or similar garments.
To schedule an appointment with any of our physical and occupational therapists, please contact us at 781-278-4500 or fill out an appointment form at the bottom of this page.
Location and Parking
Norwood Performance Therapy is located next to SMG Norwood Orthopedic Associates off Boston Providence Turnpike (Rte. 1) in Norwood, MA. We are right near the Norwood South Park shopping plaza.
There is plenty of free parking for patients and visitors in front of our practice in the shopping plaza.
General Appointment Information
To make an evaluation appointment, please contact us at 781-278-4500. You will need the name of your referring physician and your insurance information in order to book an appointment.
Insurance
Norwood Performance Therapy accepts most types of insurance. Please be aware that all copays are due at the time of each appointment. If you have a work-related injury, please provide your workers' compensation information. If this is related to a motor vehicle accident, please provide the information for the insurance company.
What to Bring to Your First Appointment
What to Expect at Your First Appointment
Dress comfortably in order to work with the therapist
Arrive 10 minutes early for your initial appointment so that you can check-in and complete any remaining paperwork
Your evaluation will last 60 minutes, during this time your therapist will evaluate your injury, establish a plan of care for treatment, and discuss the frequency and length of therapy required
Follow-up appointments will be booked after your evaluation; these can be from 30 minutes to one-hour sessions depending on the therapy specialty
Learn More from Orthopedic Surgeons Jinsil Sung, MD and Tracy Webber, MD
Resources
Aquatic Therapy

Aquatic Therapy is similar to that provided on land with the added benefit of decreased pressure on the joints from the buoyancy of the water. This is optimal treatment for conditions with decreased weight bearing, weakness, limited endurance, or where pain affects tolerance of exercise. Typical diagnoses would include post operative orthopedics or spine surgeries such as total joint replacements, back fusions or laminectomies, multiple sclerosis, back injuries and arthritis.

Women's Health/Pelvic Floor Dysfunction

Our licensed physical therapist customizes physical therapy treatment plans to meet the individual needs of patients diagnosed with pelvic floor disorders. Depending on the diagnosis, a treatment plan may include a stretching and strengthening routine, manual therapies, including myofascial release and massage, bowel and bladder retraining, biofeedback, and education.