Senior Leadership Team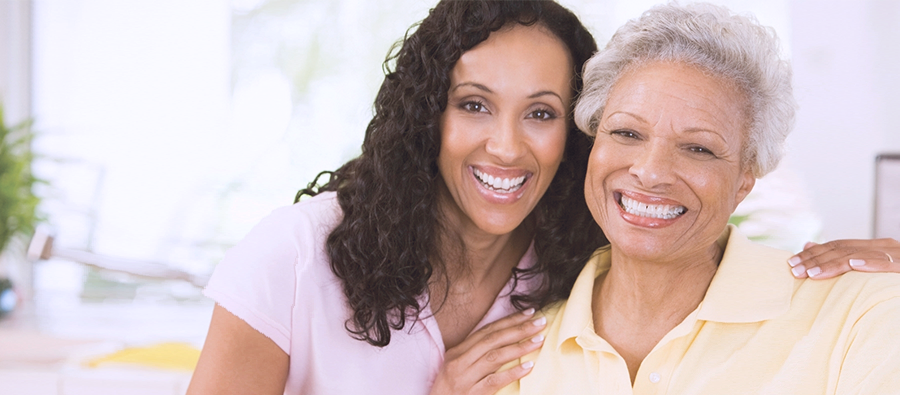 Kim Bassett
President
RN, MBA, BSN
Kim Bassett, RN, MSN, MBA, was appointed President of Norwood Hospital, a member of the Steward Health Care System, in April of 2015.  Prior to joining Norwood, Kim served as President of another Steward hospital, Morton Hospital, in Taunton, MA. Prior to Steward, she worked with Health Management Associates for 22 years. During her time with Health Management Associates, she was a hospital President/CEO for seven years and a Chief Nursing Officer for ten years. She has been a hospital president at various hospitals for 12 years and a registered nurse for 30 years.
Kim earned her Master's Degree in Business Administration in 2003 from the University of Miami, Florida.  She received her Bachelor's Degree in Nursing from Drury University in Springfield, Missouri in 1991. She is a certified Risk Manager.  She currently serves on the Laboure College Board of Directors and the Neponset Valley Chamber of Commerce Board of Directors. 
Her nursing background provides her with a real understanding of patients, physicians and healthcare employees.  Kim's mission is to care for every patient as if they were family.
Matthew H. Lowry
Vice President,
Medical Affairs
MD, FCCP
Dr. Matt Lowry, a practicing Pulmonologist and Critical Care Physician, became Chief Medical Officer (CMO) of Norwood Hospital in 2011. In this senior leadership role, Dr. Lowry is the primary liaison to the medical staff and responsible for quality improvement, risk management, and regulatory compliance.
Prior to his appointment as CMO, Dr. Lowry served as Medical Director of the Intensive Care Unit at Norwood Hospital for 5 years and was a Clinical Assistant Professor at Tufts University.  Before joining Steward Health Care, Dr. Lowry was a Clinical Assistant Professor of Medicine at Brown University and an Intensive Care Unit Staff Physician at the Memorial Hospital of Rhode Island.  He served 5 years as a Lieutenant in the United States Navy, earning the Navy Achievement Medal.
Dr. Lowry received a Bachelor of Science in Mechanical Engineering from the University of Virginia (UVA), earned a Masters of Business Administration from the Darden Graduate School of Business at UVA and attended the UVA School of Medicine. He was Chief Resident in the Department of Internal Medicine at University of Rochester Strong Memorial Hospital, and completed a fellowship in Pulmonary and Critical Care Medicine at Boston University Boston Medical Center.
Dr. Lowry is Board Certified in Pulmonary Medicine and Critical Care Medicine and is a Certified Physician Executive. He is involved in local youth soccer as a licensed coach.
Carmen Acker
Chief Financial Officer
 
Carmen Acker assumed the role of Chief Financial Officer (CFO) at Norwood Hospital in April of 2015.  She joined Norwood with nearly 30 years of health care leadership experience.
Prior to joining Norwood Hospital, Carmen served as CFO of another Steward Health Care Hospital, Morton Hospital in Taunton. Previously, Carmen was employed by Health Management Associates (HMA), a national hospital management company.  She served in various administrative roles, including as Chief Financial Officer of St. Cloud Regional Medical Center and St. Cloud Physician Management Group in St. Cloud, Florida.  Prior to that, Carmen served as Chief Financial Officer of Fishermen's Hospital and Keys Medical Group in Marathon, Florida.  While at Fishermen's Hospital, she also served as Accounting Director and Business Office Manager prior to assuming the role of CFO. 
Carmen earned her Bachelor of Arts in Business Administration with a specialization in management from Saint Leo University in Dade City, Florida.  She has been affiliated with several community organizations, including Girls Inc., the American Cancer Society, the American Youth Soccer Organizations and the Marathon Youth Club in Florida.
Donna Rubinate
Chief Nursing Officer,
Vice President of Patient Services
and Operations
RN, MSN
Donna joined Norwood Hospital in 2015, assuming the role of Chief Administrative Officer (CAO)/Nursing Officer (CNO) and Vice President of Patient Services.  In this senior leadership role, Donna manages a nursing staff of 450, leads Patient Experience and Patient Flow initiatives and oversees various service areas including pharmacy, radiology, rehabilitation and plant and facilities.
Previously, Donna served in various roles throughout the Steward Health Care System, including as President of Quincy Medical Center, Chief Operating Officer (COO) at Good Samaritan Medical Center in Brockton and as Vice-President and CNO at Saint Anne's Hospital in Fall River. Donna's nursing career began in Pennsylvania after graduating with a Bachelor of Science in Nursing from Penn State University. She worked her way through the ranks and eventually into Operations/Nursing Administration with BroMenn Healthcare based in Bloomington, IL. 
Donna earned a Masters of Business Administration from California Coast University in 2004 and has been recognized as a VIP in the Worldwide Who's Who, and by Elite American Nursing. Donna has served as an American Heart Association Board Member in Illinois and Massachusetts.