Norwood Hospital Congratulates 32 Medical Staff Members Recognized as Boston Magazine's Top Doctors 2021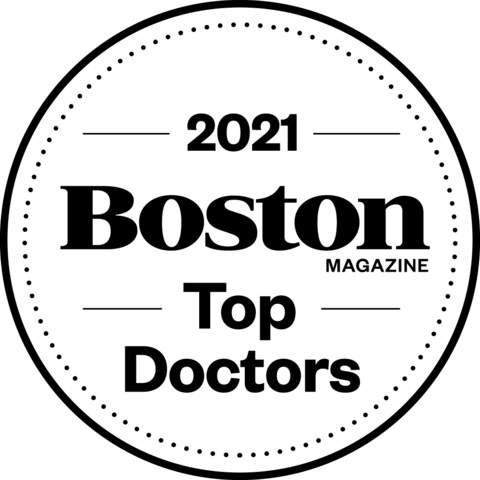 Norwood Hospital congratulates the 32 members of its medical staff who earned a place on Boston Magazine's "Top Doctors 2021". Each year, Boston Magazine partners with health care researcher Castle Connolly Medical Ltd. to create a list of the best doctors in greater Boston, including hundreds of experts in fields such as dermatology, cardiology, orthopedics, pediatrics and more. Norwood Hospital-affiliated physicians include:
ALLERGY & IMMUNOLOGY
•    Sylvie A. Abi-Younes, MD
•    George A. Vaida, MD
CARDIAC ELECTROPHYSIOLOGY
•    Ghulam Muqtada Chaudhry, MD
•    John V. Wylie, MD
CARDIOVASCULAR DISEASE
•    Waqar A. Cheema, MD
DERMATOLOGY
•    Daniel T. Finn, MD
FAMILY MEDICINE
•    James M. Macek, MD
•    Richard I. Popovic, MD
HAND SURGERY
•    Jinsil K. Sung, MD
MATERNAL & FETAL MEDICINE
•    Albert Franco, MD
NEPHROLOGY
•    D. Bora Hazar, MD
NEUROLOGY
•    Salvatore Napoli, MD
OBSTETRICS & GYNECOLOGY
•    June S. Chun, MD
•    Alice H. Shen, MD
OPHTHALMOLOGY
•    Milhim I. Aswad, MD
ORTHOPAEDIC SURGERY
•    Susan M. Chabot, MD
•    Robert L. Patz, MD
•    Joseph L. Sirois, MD
PEDIATRICS
•    Jonathan L. Cain, MD
•    Arthur Giuliano, MD
•    Christopher P. Giuliano, MD
•    Robert J. Henry, MD
•    Leah S. Spitzer, MD
PSYCHIATRY
•    Norman R. Tabroff, MD
RHEUMATOLOGY
•    Philip S. Weinstein, MD
SURGERY
•    John T. Frasca, MD
•    Peter J. Lydon, MD
•    Kevin Edward McCarthy, MD
•    William H. Nannery, MD
THORACIC & CARDIAC SURGERY
•    Timothy Anderson, MD
UROGYNECOLOGY / FEMALE PELVIC MEDICINE & RECONSTRUCTION
•    John H. Al-Jamal, MD
UROLOGY
•    Michael J. Curran, MD
Norwood Hospital continues to offer services to the community including diagnostic imaging, mammograms, comprehensive cancer care, outpatient specialist and primary care telehealth and in-person visits and outpatient sleep testing. In addition, Norwood Hospital recently reopened its COVID-19 Testing Center in Norwood and a new outpatient physical and occupational program, Norwood Performance Therapy, located on Rte. 1 in Norwood. For more information visit us at www.norwood-hospital.org/outpatient.
###