Norwood Hospital and Steward Medical Group Welcomes Primary Care Specialist Cathy Tong, MD, MPH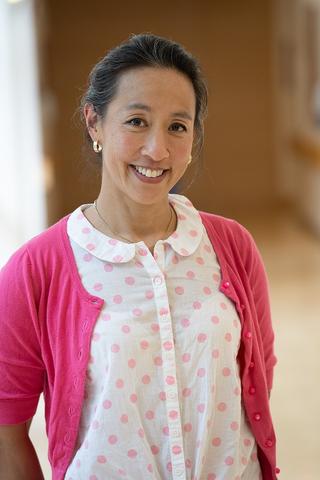 Dr. Tong joins Irina Kogan, MD, at the SMG Needham Primary Care Office located on Rosemary Street
Norwood, MA – Norwood Hospital and Steward Medical Group (SMG) are pleased to announce the addition of internal medicine specialist Cathy Tong, MD, MPH, to the hospital staff and the SMG Needham Primary Care office.  
A primary care specialist, she is board certified in internal medicine and completed her residency locally at Boston Medical Center. She earned her medical degree at Tufts University School of Medicine. For the previous 13 years, she practiced in Needham at Beth Israel Deaconess Healthcare - Needham. Dr. Tong's special interests include comprehensive women's health, sports medicine and wellness and the connections between mind and body. She speaks both English and Mandarin. 
"I am excited to be part of the Steward Medical Group office in Needham. Having spent the entirety of my medical career in the Boston-area and the past 14 years in Needham, I look forward to continuing to see familiar faces in my practice along with welcoming new patients in need of personalized and comprehensive primary care," said Dr. Tong.
Dr. Tong joins Irina Kogan, MD in practice and they share a medical suite with Timothy Hartshorn, MD, an orthopedic surgeon at OrthoBoston who is also affiliated with Norwood Hospital. 
Dr. Tong is welcoming patients at SMG Needham Primary Care located at 145 Rosemary Street, Suite C. She can be reached for appointments or more information by calling (781) 675-2280 or online at DoctorFinder.
###
About Norwood Hospital
Norwood Hospital is a full-service, 215-bed community hospital for adults and children with a focus on delivering world-class health care along with the latest advances in technology and treatment options. With first class specialists, innovative treatment options, and state-of-the-art technology, including robotic-assisted surgeries for joint replacement, the hospital campus provides exceptional care throughout Norfolk County and surrounding areas. Norwood Hospital has received many awards including 2018 Healthgrades Patient Safety Excellence Award, MBSAQIP (Metabolic and Bariatric Surgery Accreditation and Quality Improvement Program) Comprehensive Center Accreditation Award, and has been designated as two Blue Distinction+ Centers by Blue Cross Blue Shield of Massachusetts for Maternity Care and for Knee and Hip Replacement. Norwood Hospital is part of the Steward Health Care System LLC. Additional information is available at www.norwood-hospital.org.