Norwood Hospital Congratulates 32 Affiliated Physicians Named to Boston Magazine's 2020 Top Doctors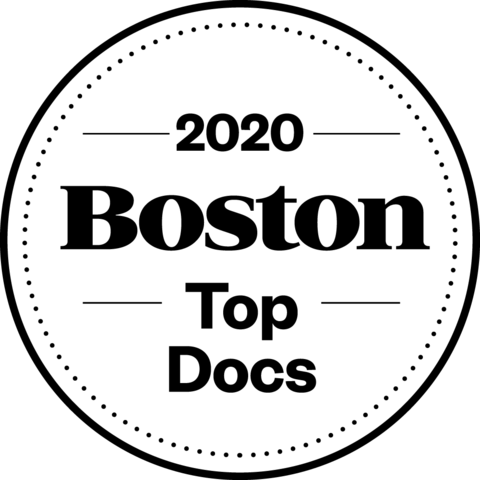 Norwood, MA – January 14, 2020 – Norwood Hospital congratulates 32 members of our medical staff who earned a spot on Boston Magazine's 2020 "Top Doctors" which was published in the January 2020 issue of the magazine. This list of regional physicians is coordinated by Castle Connolly. Each recipient was selected by their peers as the best in the region in their medical specialty. For details of the selection process, visit Boston Magazine at http://www.bostonmagazine.com/about-castle-connolly/.
"The physicians on this list reflect the exceptional talent and commitment of our entire medical staff," said Salvatore Perla, DrPH, President, Norwood Hospital. "I am proud that we have so many talented doctors caring for patients in our shared community." 
Physicians affiliated with Norwood Hospital include:
ALLERGY & IMMUNOLOGY
Sylvie Abi-Younes, MD
George A. Vaida, MD
CARDIAC ELECTROPHYSIOLOGY
John V. Wylie Jr., MD
CARDIOVASCULAR DISEASE
Waqar A. Cheema, MD
FAMILY MEDICINE
James M. Macek, MD
Richard I. Popovic, MD
GASTROENTEROLOGY
Derek Frederickson, MD
HAND SURGERY
Jinsil Kim Sung, MD
INTERNAL MEDICINE
Savitha Gowda, MD
MATERNAL & FETAL MEDICINE
Albert Franco, MD
NEPHROLOGY
D. Bora Hazar, MD
NEUROLOGY
Salvatore Napoli, MD
OBSTETRICS & GYNECOLOGY
June S. Chun, MD
Alice H. Shen, MD
ORTHOPEDIC SURGERY
Susan M. Chabot, MD
Robert L. Patz, MD
Joseph L. Sirois III, MD
OTOLARYNGOLOGY
Pratik S. Pradhan, MD
PEDIATRICS
Jonathan L. Caine, MD
Arthur Giuliano, MD
Christopher P. Giuliano, MD
Robert J. Henry, MD
Leah S. Spitzer, MD
PSYCHIATRY
Norman R. Tabroff, MD
RHEUMATOLOGY
Philip S. Weinstein, MD
SURGERY
John T. Frasca, MD
Peter J. Lydon, MD
Kevin Edward McCarthy, MD
William M. Nannery, MD
THORACIC & CARDIAC SURGERY
Timothy Anderson, MD
UROGYNECOLOGY/FEMALE PELVIC MED & RECONSTRUCT SURG 
John H. Al-Jamal, MD
UROLOGY
Michael J. Curran, MD 
###
About Norwood Hospital
Norwood Hospital is a full-service, 215-bed community hospital for adults and children with a focus on delivering world-class health care along with the latest advances in technology and treatment options. With first class specialists, innovative treatment options, and state-of-the-art technology, including robotic-assisted surgeries for joint replacement, the hospital campus provides exceptional care throughout Norfolk County and surrounding areas. Norwood Hospital has received many awards including 2019 Healthgrades Patient Safety Excellence Award, MBSAQIP (Metabolic and Bariatric Surgery Accreditation and Quality Improvement Program) Comprehensive Center Accreditation Award, and has been designated as two Blue Distinction+ Centers by Blue Cross Blue Shield of Massachusetts for Maternity Care and for Knee and Hip Replacement. Norwood Hospital is part of the Steward Health Care System LLC. Additional information is available at www.norwood-hospital.org.