Norwood Hospital Welcomes New Leadership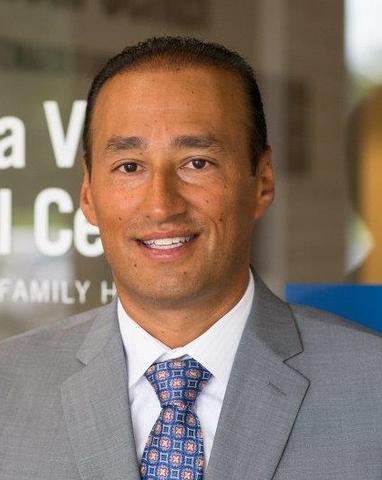 Norwood, MA – Norwood Hospital welcomes Salvatore Perla, who was recently appointed president of Norwood Hospital.  Perla comes to Norwood following 5 years leading Nashoba Valley Medical Center (NVMC), a Steward hospital, located in Ayer, Massachusetts.
Under Sal's leadership, NVMC was named a Leapfrog Top Hospital and earned many consecutive Grade A's for patient safety and quality. He was instrumental in expanding new service offerings including bariatric surgery, pain management and a state-of-the-art sports and physical therapy center, growing the medical staff, and bringing some of the latest diagnostic technologies to the hospital.
"We are very fortunate to have Sal as a member of the team," said Gerard Lorusso, Chairman of the Board of Directors, Norwood Hospital. "He is a seasoned healthcare leader who brings tremendous vision to the community.  We are confident that under his leadership, Norwood Hospital will experience exceptional growth and innovation. "
"Sal is a strong leader who brings passion, talent and enthusiasm to this role," said Trip Pilgrim, President, Eastern Division, Steward Health Care. "Sal was committed to high quality, hands-on care in the Nashoba Valley community and will no doubt bring the same level of dedication to this region's residents."
Perla joined Norwood Hospital in June of this year as interim president following the departure of Kim Bassett, who was appointed president of Steward Health Care's largest medical center in Houston, Texas.
About Norwood Hospital
Norwood Hospital is a full-service, 215-bed community hospital for adults and children with a focus on delivering world-class health care along with the latest advances in technology and treatment options. Norwood Hospital is part of the Steward Health Care System LLC, who owns and operates 38 community hospitals across the United States and Internationally, employing more than 40,000 team members. The Steward network includes several thousand physicians who care for approximately 2 million patients annually. Additional information is available at www.norwood-hospital.org.
###