Norwood Hospital, including the Emergency Department, remain temporarily closed.
If you or a family member is experiencing a medical emergency, please call 911.
Please do not come to Norwood Hospital at this time if you are having a medical issue.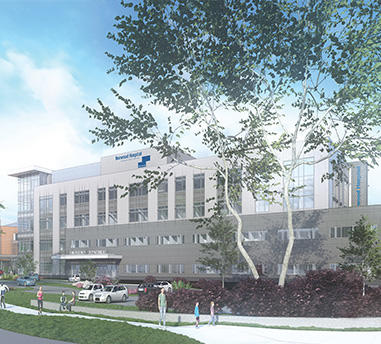 Our New Hospital
The heart of Norwood will soon offer a bright and uplifting destination for world-class health care services across an integrated campus outfitted with the latest technology to ensure the best patient and provider experience.
The new Norwood Hospital will be the first newly constructed hospital in the area in over 25 years. The project investment will bring hundreds of millions of dollars in the community and support more than 4,000 jobs in the greater Norwood region. The hospital will be constructed on the existing footprint encompassing 400,000 square feet of clinical and administrative space.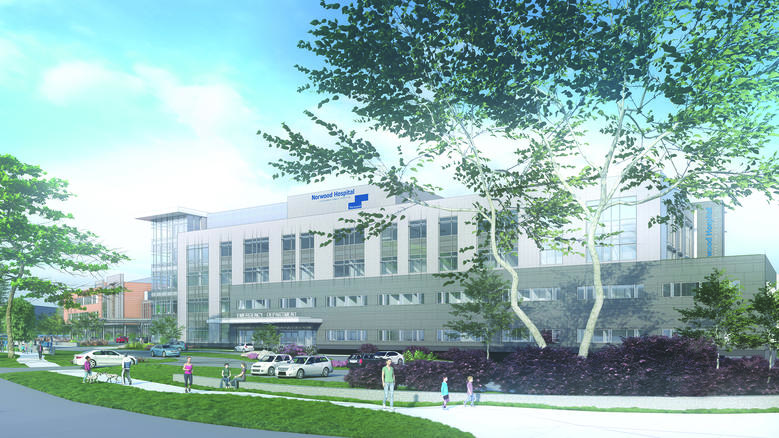 Patient care to include:
130 total acute care beds

113 medical-surgical beds
3 pediatric beds
14 critical care beds

All private patient rooms
Emergency services including trauma, pediatric and behavioral health capabilities
Regional STEMI Center with state-of-the-art cardiac catherization labs
Advance Diagnostic Imaging services
Outpatient Services include, but are not limited to, breast care, gynecology, pulmonology, diabetes and endocrinology, gastroenterology, neurology, nutrition and weight loss, ENT, ophthalmology, sleep medicine, pain medicine, urology and advanced orthopedic services, including spine care
Flexible build-out opportunities for future demand
Continued commitment to community-based care including outpatient Cancer Care in Foxboro and numerous outpatient primary care and specialty care practices in the communities Norwood Hospital serves
 
Ease of access to include:
Attached parking garage
A new main entrance from Washington Street to accommodate modern traffic patterns