Weight Loss Surgery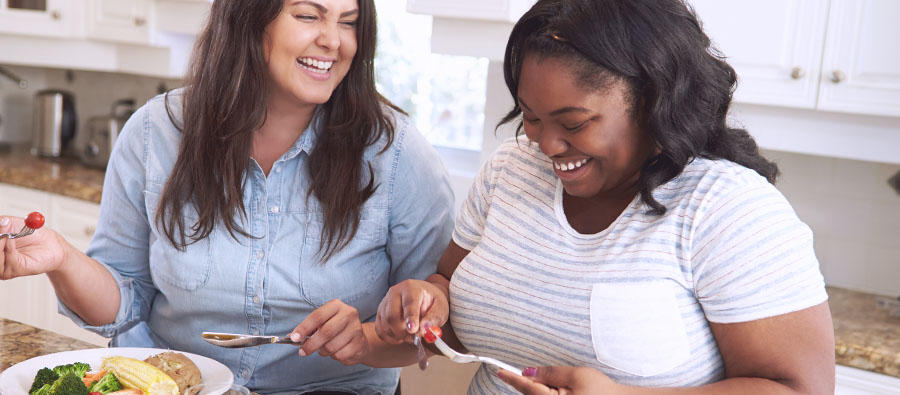 We are here to help you find what you need.
The Center for Weight Control at Norwood Hospital is accredited by the American College of Surgeons' Metabolic and Bariatric Surgery Quality Improvement Program and has performed more than 2,000 weight loss surgeries since the program's inception a decade ago.
Studies show that people who are most successful at weight loss and weight maintenance rely on a team of medical professionals to offer support and advice.
While Norwood Hospital remains temporarily closed due to flooding, bariatric surgeon Adam Glasgow, MD, MBA, continues to see and treat patients at his new Norwood and Taunton offices.
The program includes the talented nurse practitioners, dietitians and mental health counselors who all work together to provide patients with comprehensive, coordinated care.
The Weight Control program offers sleeve gastrectomy and LAP-BAND® treatments to qualifying patients.
Sleeve Gastrectomy – also called "gastric sleeve" – is a non-reversible procedure where approximately 85 percent of the stomach is removed, the remaining taking on a tube shape. This laparoscopic surgery only calls for a few small incisions, leading to a safer and quicker recovery for patients.
LAP-BAND® is a reversible laparoscopic weight loss surgery that relies on a surgically implanted small silicone ring around the upper part of the stomach. The LAP-BAND® creates a small pouch, reducing stomach capacity and helping patients feel satisfied sooner. The LAP-BAND® can be adjusted during a routine office visit to provide the restriction necessary to maintain a feeling of satisfaction.
Resources
Tips for Taking Off and Keeping Weight Off

It's easy to be motivated when you first start your weight loss journey. The key is to stay motivated all along the way and to have realistic and achievable goals. There are things you can do to keep yourself on the path to success. Get suggestions to keep you motivated.

Meet Gail and Learn About Her Weight Loss Journey

In 2008, after years of yo-yo dieting, difficult-to-control diabetes, and a general sense that her life was not being lived to its fullest, Gail chose to have Lap-Band surgery. That decision has put her life on a completely different path.