Weight Loss Surgery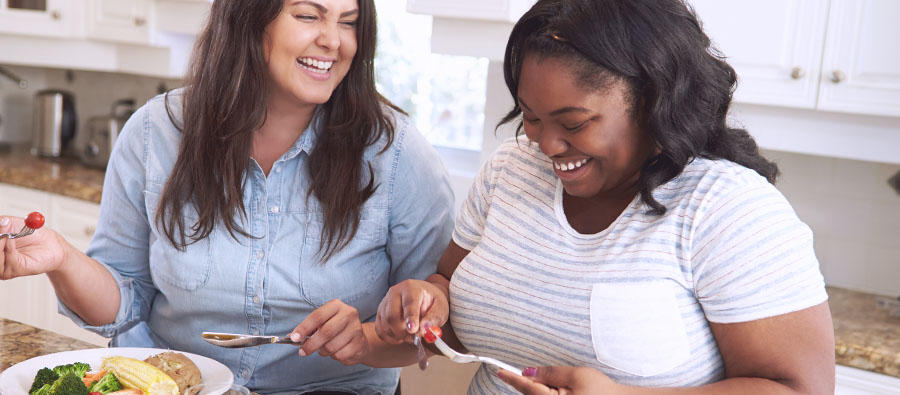 We are here to help you find what you need.
The Center for Weight Control at Norwood Hospital has performed more than 2,000 weight loss surgeries since the program's inception a decade ago.
Studies show that people who are most successful at weight loss and weight maintenance rely on a team of medical professionals to offer support and advice. Norwood Hospital's experienced and compassionate team includes a surgeon, nurse practitioners, dietitians and a mental health counselor who all work together to provide patients with comprehensive, coordinated care.
Norwood Hospital's Center for Weight Control offers sleeve gastrectomy and LAP-BAND® treatments to qualifying patients, as well as a new weight loss intervention – gastric balloon.
Sleeve Gastrectomy – also called "gastric sleeve" – is a non-reversible procedure where approximately 85 percent of the stomach is removed, the remaining taking on a tube shape. This laparoscopic surgery only calls for a few small incisions, leading to a safer and quicker recovery for patients.
The Orbera Intragastric Balloon is made of soft, smooth silicone rubber. With an endoscopic, non-surgical procedure, the empty balloon is passed down through the mouth and esophagus and placed in the stomach. After the balloon is in place, the balloon is filled with saline and inflates to become about the size of a grapefruit. The balloon remains in the stomach for six months, taking up space and creating a feeling of fullness, during which time patients are required to maintain a healthy diet and exercise program.
LAP-BAND® is a reversible laparoscopic weight loss surgery that relies on a surgically implanted small silicone ring around the upper part of the stomach. The LAP-BAND® creates a small pouch, reducing stomach capacity and helping patients feel satisfied sooner. The LAP-BAND® can be adjusted during a routine office visit to provide the restriction necessary to maintain a feeling of satisfaction.
Watch our brief online seminar to learn more about obesity and your health, surgical weight-loss options, including risks and benefits, and about life after surgery.
Resources
How to Use Weight Loss Surgery as an Effective Tool

While it would be nice if surgery alone resulted in significant and sustained weight loss, we all know that surgery is just one piece of the puzzle. Each individual needs to find the optimal way to use surgery as a tool in order to achieve his or her weight loss goals. So what are the secrets? What can you do to increase the likelihood that you will achieve your personal goals? Of course everyone is an individual and what works for one person, might not for another.

To Weigh or Not To Weigh....

… that is the question. Rarely does a week go by when I don't hear patients worry about how often they should weigh themselves. Sometimes that question sounds something like: "Is weighing myself every day okay? Will it help me lose weight?" And other times, the question is a bit more frantic, like: "I weighed myself this morning and I was a pound more than I was yesterday! I am so upset."