Spine Care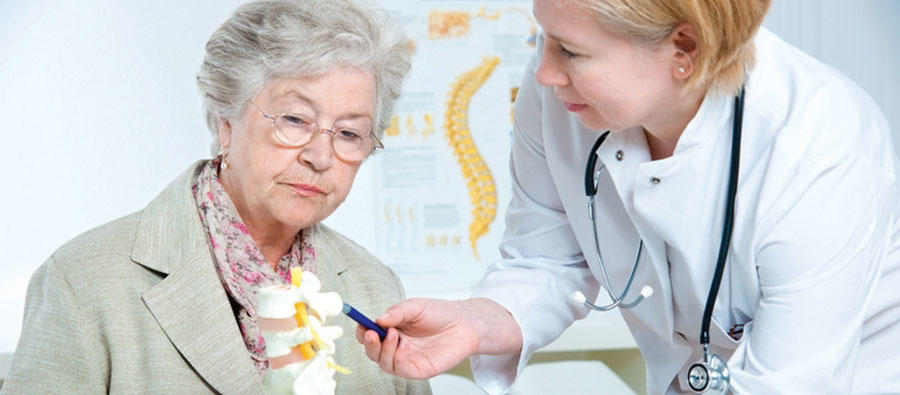 We are here to help you find what you need.
Back and neck problems − whether from injury or chronic illness − can have a particularly debilitating effect on your health. Norwood Hospital's Spine Care Center offers comprehensive diagnosis and treatment of disorders of the spine.
All parts of the spine, including the neck (cervical spine), upper back (thoracic spine) and lower back (lumbar spine) are within the expertise of our physicians.
The Spine Care Center services include:
Diagnosis and treatment of conditions of the neck, arms, back and legs
Minimally invasive disc decompression procedures
Advanced physical therapy, including aquatic therapy and return-to-work programs
Surgical and non-surgical treatment interventions
Sophisticated imaging services on-site
Workmen's compensation claims
Our team believes in taking a holistic view of back health − bringing together specialists in all related disciplines, in one location − to deliver effective treatment. Our team works together to give our patients an accurate diagnosis and treatment plan. This individualized and collaborative approach to care, coordinated by board-certified neurosurgeons, is conveniently and centrally located at Norwood Hospital.
Rehabilitative Services
Norwood Hospital's Spine Care Center has the benefit of an on-site rehabilitation services department. Norwood Hospital's Rehabilitation Program includes both inpatient and outpatient physical and occupational therapy, as well as speech and language pathology. Our experienced and knowledgeable team of therapists and support staff bring a wide range of skills and strategies in coordinating care for the recovery from a neurological issue, injury or other condition impacting your daily life and work.