Rehabilitation: Physical, Occupational, and Speech Therapy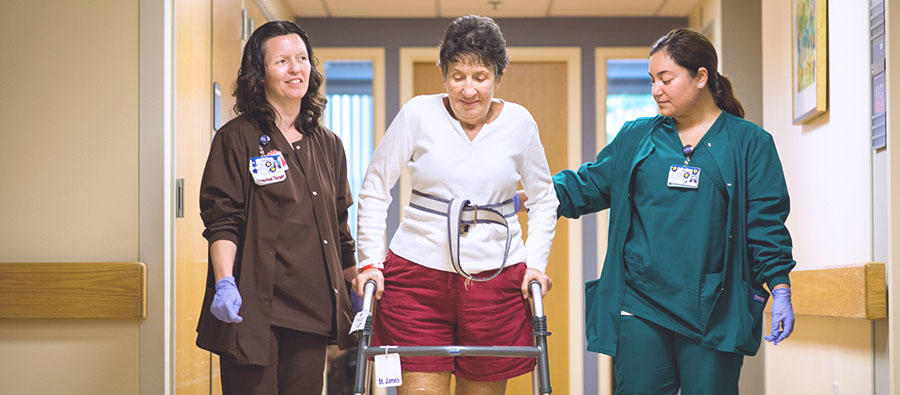 We offer a full range of inpatient and outpatient rehabilitation services including physical therapy, occupational therapy, speech and language pathology, aquatic therapy, pelvic floor rehabilitation and sports medicine.
Whether you are recovering from an orthopedic injury or surgery, experiencing a neurological issue, or have other issues impacting your daily life, our experienced rehabilitation team is here to help you. Our expert team brings a range of skills and strategies and will coordinate an individualized plan to help you achieve your goals.
Our outpatient services accept most insurances and are conveniently located at Norwood Hospital. To book an appointment, please call 781-769-4000 x12430. You will need the name of a referring physician and insurance information in order to schedule an evaluation.