Pulmonary Medicine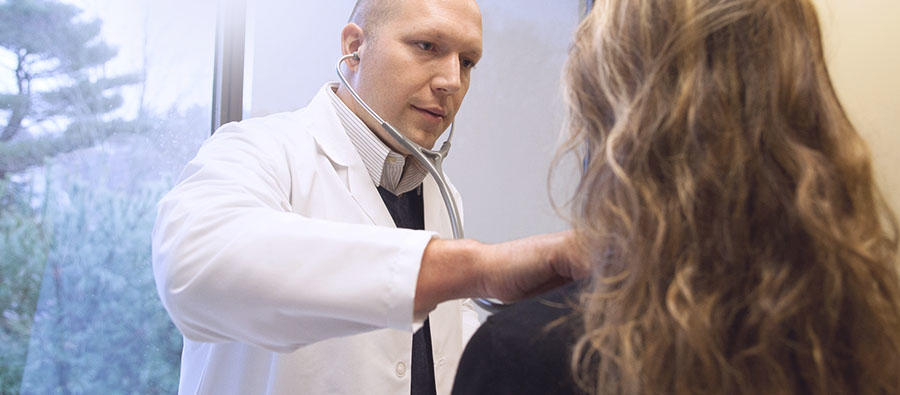 Norwood Hospital's pulmonary medicine team addresses multiple conditions, including shortness of breath, asthma, chronic obstructive pulmonary disease (COPD), bronchitis, emphysema, and interstitial lung disease.
At Norwood Hospital, our pulmonary medicine team is dedicated to improving your quality of life.
Our highly-trained physicians provide treatments for the following conditions:
Advanced Obstructive Lung Disease
Interstitial Lung Disease
Occupational Lung Disease
Pulmonary Hypertension
Thoracic Cancers
Pleural Diseases
In addition, we offer programs in:
Critical Care/Respiratory Intensive Care
General Pulmonary Medicine
Interventional Pulmonology
Respiratory Therapy and Pulmonary Function Testing
Sleep Medicine
Lung Cancer Screening Program
Norwood Hospital's lung cancer screening program, managed in conjunction with the Department of Radiology, is one of only a few local hospitals to offer patients lowest-dose CT scans in the region. Lung cancer screening looks for signs of the disease before there are any symptoms in patients who are at high risk. Low-Dose CT lung cancer screening uses state-of-the-art computed tomography to take pictures of the lungs to detect potentially treatable lung cancers.