Orthopedics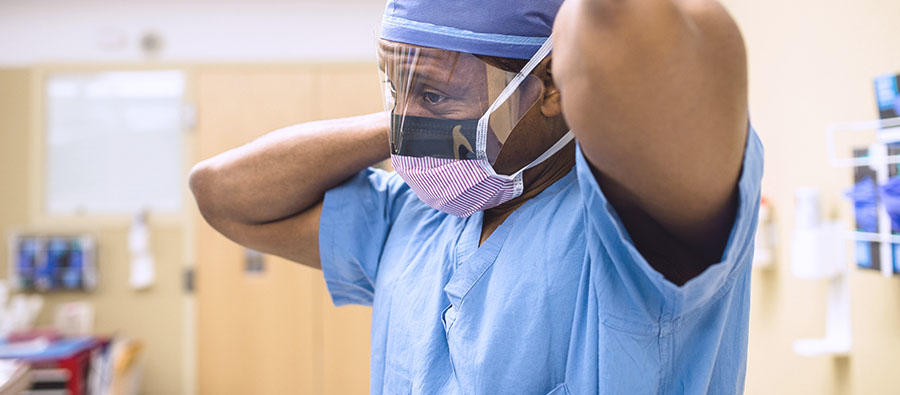 We are here to help you find what you need.
Norwood Hospital's board-certified orthopedic surgeons are experienced in diagnosing and treating problems of the musculoskeletal system, including soft tissue and bone conditions, as well as injuries such as fractures, dislocations, joint replacement, and disc problems.
Orthopedic Services Offered at Norwood Hospital
Norwood also provides elective management – both surgical and non-surgical – of musculoskeletal disease. On-site MRI and CT-scanning imaging assist in both diagnosis and treatment.
Services include:
Acute fracture care
Treatment of traumatic injuries to tendon, ligament and cartilage structures
Knee replacement and hip replacement, using the innovative, minimally invasive Mako™ Robotic-Arm Assisted Surgery treatment option
Arthroscopic care of knee, shoulder, ankle, and elbow injury and disease
Rehabilitative Services On-Site
Norwood's orthopedic surgeons have the benefit of the hospital's rehabilitation services department to complement the services they provide. Norwood Hospital's Rehabilitation Program includes both inpatient and outpatient physical and occupational therapy. Our experienced and knowledgeable team of therapists and support staff bring a wide range of skills and strategies in coordinating care for the recovery from an orthopedic injury or surgery. Aquatic therapy is sometimes used for post-operative therapy, allowing for the added benefit of decreased pressure on joints from the buoyancy of the water.
Norwood Hospital is proud to be nationally recognized as a Blue Distinction+ Center for Knee and Hip Replacement by BlueCross and BlueShield. Blue Distinction+ Centers demonstrate a commitment to quality care, resulting in better overall outcomes for knee and hip replacement surgery patients.