Questions About Giving Birth at Norwood Hospital?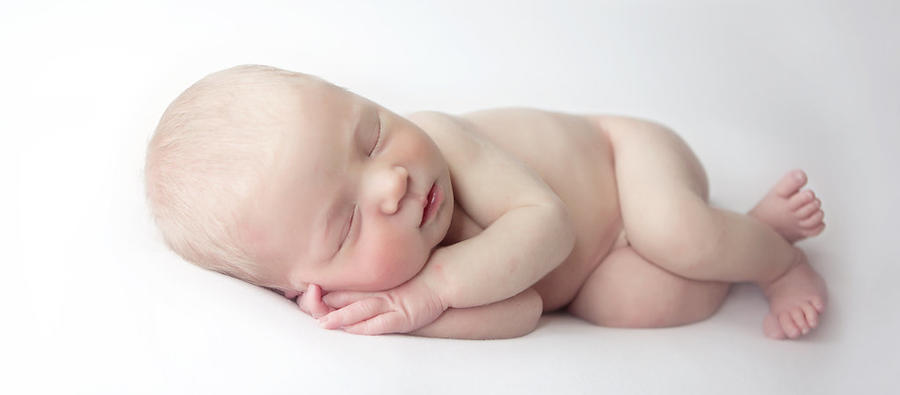 Do you provide a maternity checklist?
Click here to download a PDF version.
How do I prepare for the arrival of my baby?
At Norwood Hospital's Small Miracles Maternity Unit, an important part of our personalized patient experience is education and support before and after childbirth. Many classes are offered to help parents know what to expect, prepare for your baby's arrival and be ready for him/her at home.
Can I tour the facilities?
Tours of Norwood Hospital's Small Miracles Maternity Unit can be scheduled prior to your due date. We encourage you and your support person to take a tour by your 34th week of pregnancy. The tour will give you a first hand look at the services and facilities we offer. To schedule a tour, call 781-278-6402.
What if my pregnancy is high-risk?
All of our mothers and babies receive special attention but some require more advanced medical care. Maternal Fetal Medicine specialists are available to consult with patients weekly at Norwood Hospital. These visits provide convenience to our patients who require advanced diagnostics and Level II ultrasounds during pregnancy.  Our hospital is equipped to handle complications, including conditions such as multiple births, premature labor, gestational diabetes, or premature rupture of membraines.  We also maintain a partnership with MassGeneral for Children, providing our pediatric patients with access to the most advanced treatment available. Patients have access to in-house MassGeneral for Children pediatricians around the clock, seven days a week. In the event that neonatal patients require the most critical care, they have access to clinical services at the Level III Neonatal Intensive Care Unit (NICU) at St. Elizabeth's Medical Center in Boston.
If I have an urgent situation, who should I call?
If you have an urgent need, call your obstetrician's main office phone number. However, in the event of an emergency call 911.
How do I choose a pediatrician?
Choosing the right doctor for your baby is an important decision. You can ask your obstetrician for recommendations.
Here are some tips to help you choose the right pediatrician:
Start searching for a pediatrician before your baby is born to give yourself time to interview several doctors in person. Evaluate your doctor's communication skills and bedside manner.
Consider the location of the pediatrician's office. Do you want it close to home or work?
Find out the doctor's office hours and how after-hours calls are handled.
How do I develop a labor and delivery plan?
A birth plan is a wish list that outlines what you'd prefer to have happen during your childbirth experience. Developing a plan will help you to carefully think through your choices and prepare you for the big day of delivery. Develop a list of questions to discuss with your doctor or midwife so that you can identify and record your preferences ahead of time. Birth plan options may range from medication, birthing equipment, noise level, vaccinations, to visitors during your labor and delivery. Discuss developing a birth plan with your obstetrician.
What are my birthing options?
We encourage natural comfort methods that you learn about in your childbirth preparation classes. Equipment such as birthing balls are available to support your birth plan. Also, extra support people such as a birthing coach or doula are welcome.
What are my pain relief choices?
If you choose to receive pain relief, anesthesia such as epidurals are administered by our anesthesiologists who are available around-the-clock. Discuss pain control options with your doctor. This topic will be covered in detail during your childbirth preparation classes. 
What happens if I need to have a Caesarean birth?
If the need arises to deliver your baby surgically, our operating rooms are adjacent to our labor-delivery-recovery rooms. In most cases, your partner is permitted to join you in a Caesarean birth.
Who can be in the labor room with me?
To avoid interruption of medical care, we will allow no more than two support people to accompany you while in labor. We ask that other family or friends wait in the hospital's Labor and Delivery waiting room near Draper Lobby. The lobby receptionist will call the Small Miracles staff to see if the laboring patient can accept visitors. Generally, one support person is allowed during a Cesarean birth.
Besides my doctor, who will be caring for me?
From the time you arrive at Norwood Hospital's Small Miracles Maternity Unit, professional, experienced nurses will care for you and make sure your needs are met.
Can my other child or children be with me in the room?
Discuss your wishes with your obstetrician. If he or she is in agreement, you may have the baby's brothers and sisters in the room if they are age 12 or older. A responsible adult, other than your support person, who is sensitive to their needs, must remain with them at all times.
How soon will a pediatrician see my baby?
A MassGeneral for Children pediatrician will check your baby within 24 hours of birth.
If I am in labor during regular hours, where should I go?
If you arrive at Norwood Hospital, between 6 a.m. and 8 p.m., enter through the rear entrance and register at the front desk.
If I am in labor after hours, where should I go?
If you arrive after 8 p.m., proceed to the emergency department entrance at the back of the hospital. You will be registered and then escorted to the Small Miracles Maternity Unit where a labor nurse will greet you.
Where do I park?
The hospital parking lot is located at the back of the hospital. It is open 24 hours a day. Your partner or support person may obtain a free parking pass.
How much does it cost to park?
Visitor parking is available 24 hours a day in the visitor parking lot located off Hoyle Street behind the hospital. Parking is free for the first hour and $5 per day for more than one hour.
What do I bring to the hospital?
Remember to bring your photo identification and insurance card when you come to the hospital. It's best to have two bags packed – a small one for labor and delivery and a larger one for you and the baby during your hospital stay.
Suggested items to pack for labor and delivery include:
Lip balm
Toothbrush and toothpaste
Socks
Snacks for support person
Massage tools
Robe and slippers
Pediatrician's name and phone number
Extra pillows
Phone numbers for family and friends
The bag for you and your baby might include:
Personal care items and cosmetics
Nightgowns, robe and slippers
Underwear and nursing bras
Loose-fitting outfit to wear home
Outfit for the baby to wear home
Please leave valuables such as jewelry, credit cards and large amounts of cash at home. The hospital cannot be responsible for your personal belongings.
Be sure to have a properly installed car seat. Our staff is not trained to evaluate car seats or place your baby into them. On the day of your discharge, the person driving you and your baby home is responsible for having the car seat correctly installed and for placing your baby into it properly.
How long can I stay in the hospital?
The length of your stay in the hospital after your baby is born depends on your health and your specific insurance coverage. Generally, mothers stay 24 to 36 hours after a vaginal birth and 48 to 60 hours after a Cesarean birth.
Are the postpartum rooms private?
We offer 18 private postpartum rooms in our unit. There, you will have access to services, including breastfeeding consultant and support, access to the Newborn Channel, and baby care classes.
Is there Internet access?
Norwood Hospital offers free wireless service. 
Can I use my cell phone?
Cell phones can be used during your stay in your postpartum room. Each room has a phone for local calls at any time. A calling card is needed for long-distance calls. Friends and family may reach your room by calling the hospital's main number at 781-769-4000 and then asking for your room.
How many visitors can I have in my postpartum room?
Your partner is welcome anytime throughout your stay. Grandparents and siblings can visit, any time, during the first 24 hours after birth. Other visitors may visit between 10 a.m. and 2 p.m. and 4 p.m. and 8 p.m.
Except for brothers and sisters of the new baby, no children under age 12 may visit. When siblings do visit, please ensure that they are not sick and have not been recently exposed to any contagious diseases. Another adult, other than you, must be present to supervise the siblings.
While we don't recommend a specific number of visitors, we do encourage you to use this time to rest and learn to care for yourself and your new baby. Also, we require that all visitors be healthy when they visit.
Can someone spend the night with me?
One adult may stay overnight with you, but the baby's siblings are not allowed to spend the night. Meals are provided for patients and two free meals for your spouse or support person.  Guests may dine at the hospital's cafeteria or coffee shop.
Can my baby "room in" with me?
Infants usually "room in" with their mothers during day and evening hours. Your baby may "room in" with you for as much time as you decide. When you need time for yourself, our staffed nursery is always available for your baby.
How do I know my baby will be safe?
Norwood Hospital's Small Miracles Maternity Unit uses a state-of-the-art infant security system to ensure your baby's safety. Also, everyone who cares for you and your baby wears a hospital identification badge that includes their photo.
Will someone help me with breastfeeding?
Our lactation staff is led by our International Board-Certified Consultant (IBCLC). The IBCLC works in conjunction with 14 lactation counselors (CLCs) and our highly-trained maternity nursing staff. New moms have round-the-clock access to a member of the lactation team throughout their hospital stay. We provide support after patients leave the hospital and offer one-on-one consultation by appointment.
Lactation services include:
Prenatal breastfeeding classes and support

Postpartum breastfeeding education and support

Lactation rounds by a board-certified lactation consultant for patients during their stay
Nursery education and support
Private outpatient consultation appointments
Telephone consultations
Collaboration with community WIC offices
Breast pump rental or purchase
For more information or to schedule an outpatient consult appointment, contact lactation services at 781-278-6413.
How do I obtain a birth certificate and social security number for my baby?
During your stay you will be asked to complete the forms required by the state for your baby's birth certificate, social security number and paternity. The birth certificate, issued by the Commonwealth of Massachusetts, will be mailed to you at a later date. It usually requires four to six weeks to process birth certificates and social security numbers. Click here to learn more information about the birth certificate process.
Where is the cafeteria located?
Our cafeteria, located in the basement of the Lorusso Building, is open to visitors for lunch and dinner during the week with modified hours on weekends. We serve a variety of foods from our deli bar, salad bar, grill and homemade hot meal station. Vending machines are located in the cafeteria and offer beverages, snacks, sandwiches and salads.
There is also a Dunkin' Donuts, located off the main hall in the Draper Building.
Do you have a gift shop?
The hospital's gift shop, located on the main floor of the Draper Building, offers a wide variety of items, including magazines, fresh flowers, lotions, candy and gift items for all ages. We also offer breast pumps. Gift shop hours are Monday through Friday, 9 a.m. to 6 p.m.
What happens when I go home?
In anticipation of going home, your obstetrician or midwife will review the discharge plan. You and your newborn may be eligible for a home nurse visit after discharge. Please inquire about this option.