Emergency Care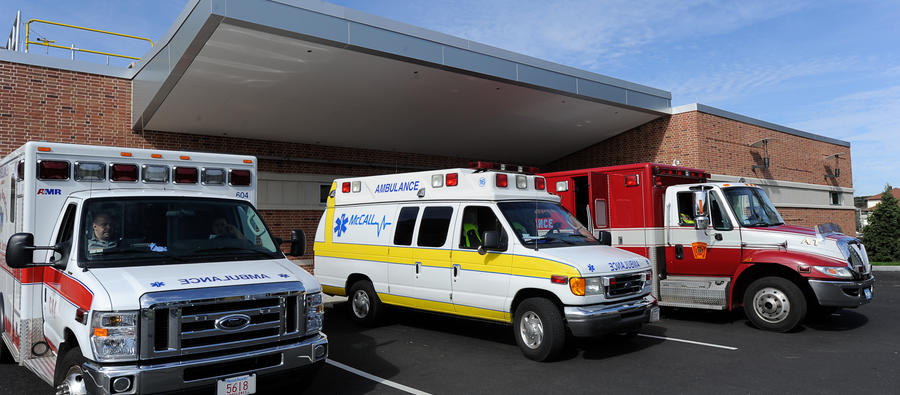 We are here to help you find what you need.
Norwood Hospital's Emergency Department (ED) provides 24-hour emergency care, including triage, fast track, pediatrics, nearby diagnostic testing, and other specialty areas. With 28 technologically advanced rooms, the state-of-the-art facility treats approximately 50,000 patients annually.
24-Hour Emergency Services at Norwood Hospital 
Norwood's Emergency Room Amenities
Rapid recognition and treatment of heart attacks in Norwood Hospital's on-site cardiac catheterization lab for advanced and immediate cardiac care.
Designation as a Primary Stroke Service Provider by the Massachusetts Department of Public Health, a standard developed to ensure the best possible outcomes for patients. Certification requires that a hospital's ED meets strict guidelines for treating individuals with stroke symptoms, including treating patients by using thrombolytics, clot-busting drugs considered the standard of care for treating certain kinds of strokes.
Pediatric emergency services with MassGeneral for Children physicians delivering 24/7 medical attention to young patients in the pediatric wing of the ED.
A patient and family liaison dedicated to serving as a communications link between patients, family members, and ED staff to optimize the flow of information during an emergency-driven situation.
Heliport access allows helicopter transport for critical and specialized care to other institutions if needed.
Things You Will Need When Visiting The ER at Norwood
Health insurance information
All current medications
The name of your family physician
Immunization records, such as influenza and pneumonia vaccine for adults and standard immunizations for children
If you or someone you know is experiencing a medical emergency, dial 911 or visit the nearest emergency department.