Cardiovascular Medicine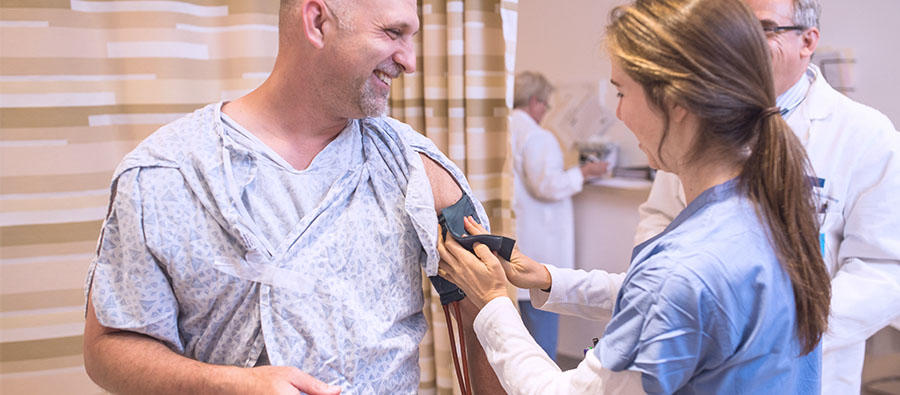 We are here to help you find what you need.
At Norwood Hospital, our highly skilled staff provides compassionate care to patients in the prevention, diagnoses and treatment of heart conditions, circulatory problems. and cardiovascular disease.
The expert physicians and surgeons at our Center for Cardiac and Vascular Care can diagnose and treat patients with an extensive range of conditions, including coronary artery disease, congestive heart failure, arrhythmia, peripheral vascular disease, and stroke.
Norwood Hospital's cardiac catheterization lab is staffed by specially trained clinicians and technicians. Nearly 1,000 cardiac procedures, including life-saving emergency angioplasties, are performed on patients in our cath lab each year. We also offer a full range of services to diagnose heart conditions, including echocardiography, cardiac stress testing, nuclear imaging and electrocardiography.
And, for patients who have experienced a traumatic cardiac event, we offer extensive rehabilitative services, tailored to their needs, with our accredited Cardiac and Pulmonary Rehabilitation Program.
Norwood Hospital has received the American Heart Association/American Stroke Association's Get With The Guidelines™-Stroke Gold Quality Achievement Award, recognizing our commitment and success in implementing a higher standard of stroke care. Norwood Hospital is also certified by the Massachusetts Department of Public Health as a Primary Stroke Service.
Resources
American Heart Association

The American Heart Association is the nation's oldest and largest voluntary organization dedicated to fighting heart disease and stroke.