Cardiology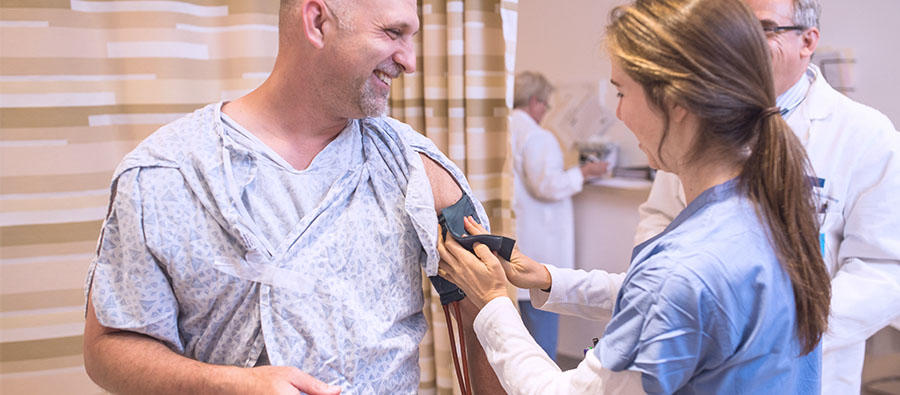 We are here to help you find what you need.
Norwood Hospital's Center for Cardiac and Vascular Care offers patients advanced technology, compassionate care, and a skilled staff trained in the prevention, diagnosis, and treatment of heart conditions, circulatory problems, and cardiovascular disease.
Trusted Cardiovascular Care and Diagnostic Testing
 
Services include:
Cardiovascular medicine
Interventional cardiology 
Vascular medicine
Vascular surgery
Norwood provides advanced diagnostic tests and treatment options for patients with a wide range of cardiac and vascular conditions, including:
Coronary artery disease
Congestive heart failure
Arrhythmia
Peripheral vascular disease
Stroke
The hospital also offers patients a state-of-the-art catheterization lab and a full range of non-invasive services to assist in the diagnosis of heart problems, including:
Echocardiography
Cardiac stress testing
Nuclear imaging
Electrocardiography
Norwood Hospital received the American Heart Association/American Stroke Association's Get With The Guidelines™-Stroke Gold Quality Achievement Award for being successful in implementing a high standard of stroke care by ensuring that stroke patients receive treatment according to nationally accepted standards and recommendations. Norwood is certified by the Massachusetts Department of Public Health as a Primary Stroke Service, a standard developed to ensure the best possible outcomes for patients.
Cardiac and Pulmonary Rehabilitation Program
Norwood Hospital offers a cardiac rehabilitation program for individuals who have suffered a heart attack, bypass, or other cardiac event. The highly skilled staff and patient-centered approach have earned the program accreditation by the American Association of Cardiovascular and Pulmonary Rehabilitation (AACVPR). Norwood promotes wellness by delivering a variety of services such as supervised programs in exercise, nutrition, smoking cessation and stress reduction.