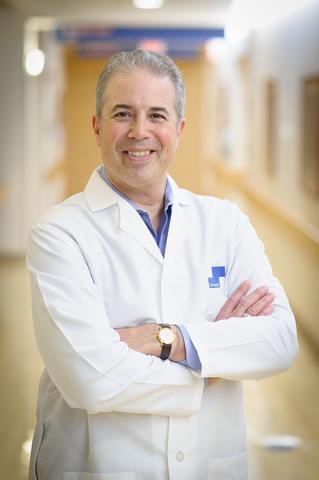 Steward Medical Group (SMG) has welcomed weight loss specialist and surgeon Adam Glasgow, MD, MBA, from private practice to the SMG. While Norwood Hospital remains closed due to previous flooding, community-based primary care and specialty practices have remained open. To continue serving the needs of the greater Norwood community and beyond, Dr. Glasgow is seeing patients at his new offices in Norwood and Taunton.
Dr. Glasgow is a well-established member of the Norwood Hospital medical staff and has been practicing in the region for the past 26 years. During this time, Dr. Glasgow has performed thousands of successful surgeries and continues to focus on providing surgical weight loss options for the greater Norwood community and beyond. Dr. Glasgow's background includes:
Board Certi­fication: American Board of Surgery
Fellowship: Vascular Surgery, Boston Veterans Affairs Medical Center
Residency: Boston Medical Center
Medical School: Boston University School of Medicine
Area of Special Interest: Weight loss surgery and sleeve gastrectomy
Dr. Glasgow's is welcoming new patients at his new Norwood and Taunton offices. 
Center for Weight Control
900 Washington Street, Suite C
Norwood, Massachusetts 02062
SMG Center for Weight Control
91 Washington Street, Suite 304
Taunton, Massachusetts 02780
Phone: (508) 668-4400
Fax: (508) 668-4420