Norwood Hospital Appoints New Medical Staff President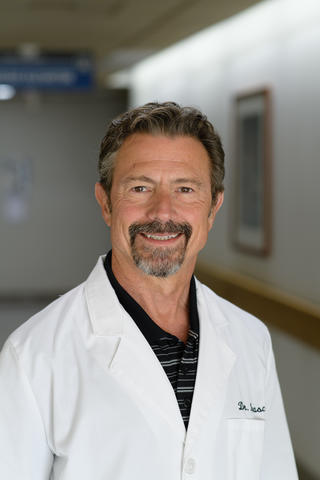 Norwood Hospital Appoints New Medical Staff President
February 12, 2018 -- John T. Frasca, MD has been elected president of the Norwood Hospital Medical Staff Executive Board for a two-year term. The board serves as the governing body for the hospital's 525-member medical staff.
Dr. Frasca is a board certified general surgeon who has been on the medical staff at Norwood Hospital since 1992. He earned his medical degree from Tufts University School of Medicine and completed his residency at St. Elizabeth's Medical Center in Brighton. Dr. Frasca also specializes in vascular surgery and has previously served as Chief of Vascular Surgery and Chief of Surgery.
Dr. Frasca is in private practice in Norfolk, MA and was recently named a Boston Magazine Top Doctor for 2017, along with 30 of his Norwood Hospital colleagues. He succeeds radiologist, Dr. Robert Faberman, who served as Medical Staff President from 2016-17.
"Dr. Frasca continues a legacy of great leadership in our local medical community," says Matt Lowry, MD, Vice-President of Medical Affairs at Norwood Hospital. "His depth of experience, vision, and tremendous rapport with colleagues make him a great fit for this vital role on our medical staff."
About Norwood Hospital
Norwood Hospital is a full-service, 215-bed community hospital for adults and children with a focus on delivering world-class health care along with the latest advances in technology and treatment options. Norwood Hospital is part of the Steward Health Care System LLC, who owns and operates 36 community hospitals nationwide which regularly receive top awards for quality and safety and has more than 37,000 employees. The Steward network includes thousands of physicians who care for approximately 2 million patients annually. Additional information is available at www.norwood-hospital.org.