Norwood Hospital Cancer Center Welcomes Radiation Oncologist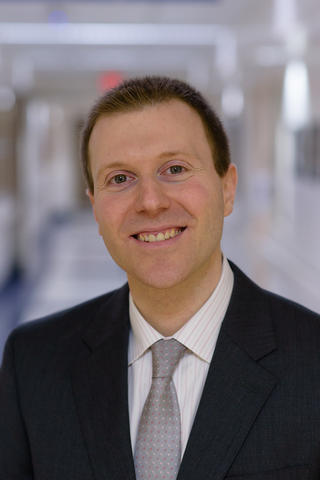 Norwood Hospital Cancer Center at Foxboro Welcomes Radiation Oncologist
Dr. Jonathan Glanzman provides care through partnership with UMass Memorial Health Care
Norwood, MA – April 12, 2017
Norwood Hospital is pleased to announce a professional services agreement with UMass Memorial Health Care which will bring Radiation Oncologist Jonathan M. Glanzman, MD to the Norwood Hospital Cancer Center, Foxboro.
Radiation oncology (radiation therapy) is a standard treatment for many cancers that uses high-energy X-rays or radiation implants to attack abdomen, bone, brain, breast, head and neck, prostate, spine, uterine, certain soft tissues and other cancer cells. As one of the largest radiation oncology centers in the eastern United States, UMass Memorial, in collaboration with Norwood Hospital, is proud to provide patients the most advanced radiation therapy services, including intensity modulated radiation therapy (IMRT).
Dr. Glanzman is board certified in Internal Medicine and Radiation Oncology with special interests in lung cancer, breast cancer, prostate cancer and head and neck cancer. Dr. Glanzman earned a medical degree at Albert Einstein College of Medicine and did his residency at Albert Einstein/Montefiore Medical Center in Bronx, NY.
In addition to Norwood Hospital, UMass Memorial Health Care provides radiation oncology services in collaboration with Steward Hospitals - Holy Family Hospital, Methuen and St. Elizabeth's Medical Center, Brighton.
"We are thrilled to welcome Dr. Glanzman to our cancer care team," said Jonathan Croopnick, MD, medical director of the Norwood Hospital Cancer Center. "Dr. Glanzman is a highly trained and compassionate physician and he brings an exemplary level of care to the patients in this community."
"I am particularly proud to work with Dr. Glanzman who exemplifies the care and dedication demonstrated each and every day by our radiation oncology team," said Christopher Riberdy, MHA, RT(T), director of Radiation Oncology, UMass Memorial Health Care. "Patients receiving radiation oncology services can select the location that works best for them, knowing they are receiving the same exceptional caliber of care."
Norwood Hospital's Cancer Center at Foxboro is certified by the American College of Surgeons Commission as a Comprehensive Community Cancer Program and accredited by the American College of Radiology in mammography. The Center provides patients with access to board-certified medical and radiation oncologists providing clinical expertise in preventing, diagnosing, and treating all types of cancer.
To schedule a consultation with Dr. Glanzman, contact the Norwood Hospital Cancer Center at (508) 698-3288.
About Norwood Hospital
Norwood Hospital is a full-service, 215-bed community hospital for adults and children with a focus on delivering world-class health care along with the latest advances in technology and treatment options. Norwood Hospital is part of the Steward Health Care System LLC, the largest integrated community care organization in New England which combines over 3,000 physicians, 10 acute care hospitals, managed care, insurance programs, home care, an imaging operation, and a number of other post-acute services, to provide the most cost effective and highest quality of integrated patient care. Additional information is available at www.norwood-hospital.org.
About UMass Memorial Health Care
UMass Memorial Health Care is the largest not-for-profit health care system in Central Massachusetts with more than 12,900 employees and 1,670 physicians, many of whom are members of UMass Memorial Medical Group. Our member hospitals and entities include UMass Memorial – Clinton Hospital, UMass Memorial – HealthAlliance Hospital, UMass Memorial – Marlborough Hospital, UMass Memorial Medical Center and UMass Memorial – Community Healthlink, our behavioral health agency. With our teaching and research partner, the University of Massachusetts Medical School, our extensive primary care network and our cancer, diabetes, heart and vascular, orthopedic and surgery programs, UMass Memorial delivers safe, high-quality and compassionate care. Visit www.umassmemorial.org.