Norwood Hospital Cancer Center at Foxboro Announces Medical Director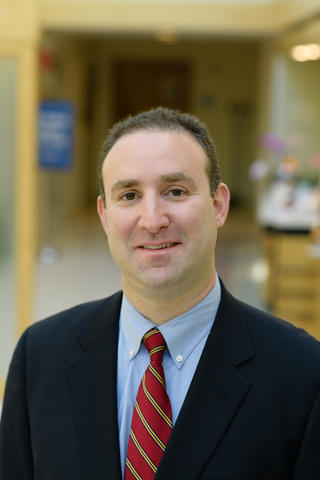 Norwood, MA – March 13, 2017 – Norwood Hospital is pleased to announce the appointment of Jonathan Croopnick, MD as Medical Director of the Norwood Hospital Cancer Center at Foxboro. Dr. Croopnick is board certified in Internal Medicine and Medical Oncology and has been a practicing Hematologist and Oncologist in the area for the last ten years.
Dr. Croopnick' special interests include lung cancer, prostate cancer, melanoma, leukemia, clotting disorders and other benign blood disorders. Dr. Croopnick attended the Chicago Medical School in Illinois and did his residency at St. Elizabeth's Medical Center in Boston. He completed fellowships at both the Boston V.A. Medical Center and Boston Medical Center prior to establishing his medical practice in communities south and west of Boston.
"We are thrilled to welcome Dr. Croopnick to our Medical Staff," said Kim Bassett, MBA, RN, BSN, president of Norwood Hospital. "He brings a wealth of knowledge and skill and is passionate about providing quality care for cancer locally and in a personal environment, which is what we offer in Foxboro. Patients have enough to worry about with their diagnosis alone and getting expert care close to home is something they deserve."
Norwood Hospital's Cancer Center at Foxboro is certified by the American College of Surgeons Commission as a Comprehensive Community Cancer Program and accredited by the American College of Radiology in mammography. The Center provides patients with access to board-certified medical and radiation oncologists providing clinical expertise in preventing, diagnosing, and treating all types of cancer.
Dr. Croopnick also assumes the role of Chairperson of the Multi-disciplinary Cancer Committee at Norwood Hospital. To schedule a consultation with Dr. Croopnick, contact SMG Foxboro Hematology/Oncology at 70 Walnut Street, Suite 100 in Foxboro, (508) 698-3266.
About Norwood Hospital
Norwood Hospital is a full-service, 215-bed community hospital for adults and children with a focus on delivering world-class health care along with the latest advances in technology and treatment options. Norwood Hospital is part of the Steward Health Care System LLC, the largest integrated community care organization in New England which combines over 3,000 physicians, 10 acute care hospitals, managed care, insurance programs, home care, an imaging operation, and a number of other post-acute services, to provide the most cost effective and highest quality of integrated patient care. Additional information is available at www.norwood-hospital.org.